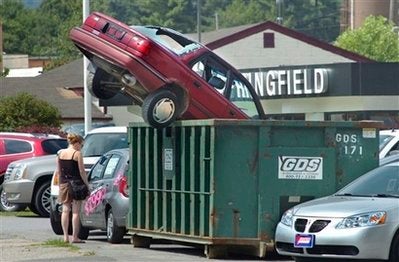 The average age of U.S. vehicles on the road is now 11.2 years, according to R.L. Polk & Co., up from 10.8 years in 2011 and more than two years older than the average age of a vehicle 10 years ago.
Yes, even as U.S. auto sales trek toward 15 million vehicles this year, drivers still aren't replacing their clunkers at a fast enough rate. Instead, more households are adding second cars, and in the case of booming pickup truck sales this year, are being purchased not solely because of pent-up demand, but because of the rapidly improving housing market.
"The story that auto sales have been driven by pent-up demand isn't true," Itay Michaeli, analyst at Citi Investment Research, said in a telephone interview with The Detroit News.

"It's entirely driven by the number of vehicles per household. The pent-up demand is still building," he said.
This means one thing: Until Americans start truly ditching their old cars in favor of new ones, the average vehicle will keep rising, possibly hitting teenager status.
Follow the fun: @karlhenk