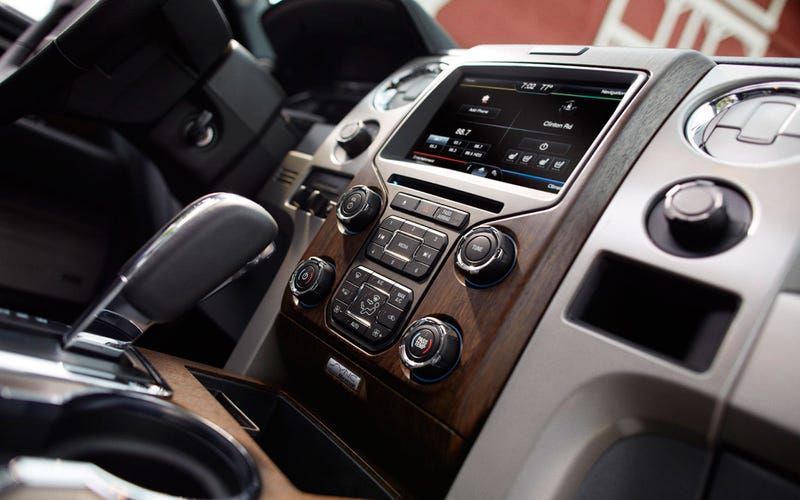 Ford Motor Co.'s Sync voice-activation system, and MyFord Touch, the automaker's infotainment system, has been ripped to shreds by a number of third-party reviewers and panned by many consumers.
But new statistics from Ford show that consumers want — and buy — vehicles equipped with either Sync or MyFord Touch.
How many consumers? Nearly four in five — 79 percent — opt for some new-age technology.
Ford says that is double the sales mix of vehicles sold with infotainment systems from Toyota Motor Corp. and Honda Motor Co.
But wait, there's more. Ford says it will also add audio and climate buttons and knobs back into vehicles to complement MyFord Touch.
Follow the fun: @karlhenk